Add Beauty & Value to your Home with Red Brick or Interlocking Concrete Pavers
Synthetic Grass Oro Valley, AZ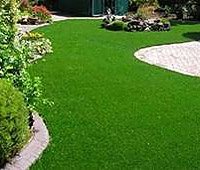 These days, a lot of property owners are seeing the benefits of using synthetic grass instead of natural grass. From pet areas and putting greens to playgrounds and lawns, artificial turf offers huge savings on water bills, unlike natural turf that requires constant irrigation. It also requires minimal upkeep, which will add up to the overall savings. Such option also does away with weeding, mowing, and other maintenance procedures commonly associated with natural grass. All these reasons make property owners inclined to install new synthetic turf or replace the natural ones.
At Bricks Pavers Specialist, we have installed premium synthetic grass for clients in Oro Valley, Tucson, Marana, Green Valley, Sahuarita, Catalina Foothills, Casas Adobes, Drexel Heights, Valencia West, and Vail, AZ. We only use premium artificial grass that we personally tested to be of high quality. So when you hire us, you can be sure that the grass we will install on your property will be durable, attractive, and natural looking. Call us now to learn more about our landscape installation services.
Why Choose Our Artificial Grass?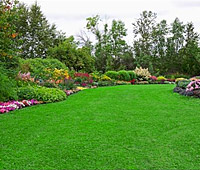 Not all artificial grass is manufactured equal – the ones we use here at Brick Pavers Specialist are simply above all else. The synthetic grass products that we use are guaranteed of premium quality and sourced from reputable manufacturers. Whether you're aiming to have a playground for your kids or you need a patch of green lawn for your outdoors, you won't have a hard time securing authentic-looking artificial turf.
Additionally, the grass that we install for clients is eco-friendly: it is made from recycled materials and it is 100 percent recyclable. It is also extremely hard-wearing. When installed by professionals like us, it can last for years without necessitating repairs. And lastly, it is absolutely gorgeous – you and your family or guests will surely want to walk barefoot over it or just marvel at its beauty.
The Perfect Grass for Your Lawn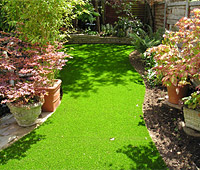 There are several great reasons why synthetic grass is the perfect option for your lawn, especially for pet areas, putting greens, and playgrounds. Please take a look at these benefits:
Kid friendly. Unlike natural grass that is slippery at times, artificial turf has a texture that makes it slip resistant. For playgrounds, lawns, and other areas frequented by kids, synthetic grass is the logical choice. In fact, most property owners from Grass Oro Valley, AZ and nearby areas hire us to install the artificial type for their kids' playgrounds.


More durable. Considering the amount of money involved in installing and maintaining natural lawns, it is wiser to go for artificial turf if you're looking for durability. Artificial grass is thus perfect for putting greens and playgrounds where there is frequent foot traffic.


Pet friendly. Synthetic turf is not cold on the skin, unlike natural grass. This makes artificial grass ideal for pet areas since your prized pet can roll over as much as it wants without getting cold.
While most other companies in Grass Oro Valley charge quite a hefty price, our landscape installation rates are affordable and well within your reach. Just call us right now at (520) 780-0380 so we can provide you a free cost estimate. Rest assured that the products we use are of premium quality and sourced from the leading artificial turf manufacturers.