Add Beauty & Value to your Home with Red Brick or Interlocking Concrete Pavers
Pavers Marana, AZ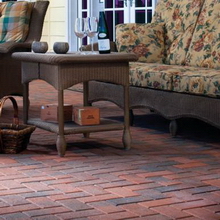 The use of concrete pavers in property improvement projects is becoming a norm. This is not surprising since these paving materials are durable and can easily make outdoor areas stunningly beautiful. If you are planning a home improvement project, don't forget to include these materials. They can be used in various applications and amenities, making them one of the most versatile construction materials. However, there is another factor that you have to consider. You have to hire an experienced contractor to ensure the proper installation of these paving materials. And if you are residing in Arizona, one company that should be on top of your list is Brick Pavers Specialist.
Our company is the premier paver installer in the state, and we have a long list of satisfied clients in Marana, Tucson, Oro Valley, Green Valley, Sahuarita, Catalina Foothills, Casas Adobes, Drexel Heights, Valencia West, and Vail, AZ. Most of the paver features that we have created for them include paver patios, driveways, pool decks as well as retaining walls. Please call us soon so we can also make your property more functional and attractive with the various paver features and amenities that we can build for you.
Certified and Experienced Paver Installers
Our clients from Marana and nearby Arizona areas are always guaranteed of outstanding paver installation. We make sure that all our installation crews are certified by industry organizations such as ICPI. In addition, they have decades of combined experience in installing pavers in residential and commercial properties. In fact, most of the stunningly built patios and driveways in the state are their creations.
Aside from our highly experienced crews, we are also accredited installers of Belgard and other leading paver manufacturers in the country. With these accreditations, we can expertly handle and install the pavers that they offer.
Use of Premium Quality Pavers
At Brick Pavers Specialist, we never settle for subpar products. We always aim for our clients' complete satisfaction by using only the finest paving materials. We know that there are a lot of paver suppliers that we can tap for our projects. However, we don't just pick anyone just to jumpstart our clients' paving projects. We carefully select our suppliers and ensure that the products they offer are top-notch and proven durable. And one of the best paver suppliers that we are proud to have is Belgard.
Belgard's pavers are proven durable and can last for generations when installed by professionals like us. In addition, the company has a wide range of paver collection that can be used in various applications, such as permeable and porcelain pavers. From patios and decks to driveways and walkways, we can easily complete them with the great paver selection from Belgard. Achieving the specific theme you desire is also easy because of the different designs, colors, textures, and patterns available.
Moreover, these premium pavers can be used in almost all outdoor features and amenities. Our clients from Marana, AZ and other nearby cities can easily improve the functionality and aesthetics of their outdoors with these paver amenities:
Patios
Driveways
Entryways
Courtyards
Walkways
Parking areas
Sidewalks
Pool decks
Garden steps
Aside from our expertise in creating these paver amenities, we also offer competitive pricing for our design and build services. Call us today at (520) 780-0380 and let us discuss the details of your project.