Add Beauty & Value to your Home with Red Brick or Interlocking Concrete Pavers
Artificial Turf Tucson, AZ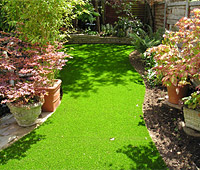 A lush and verdant lawn is a beautiful sight to look at. It is a perfect place for relaxation and great family-bonding moments. For business property owners, it can also help attract more customers and improve their image. However, maintaining the health and beauty of your lawn can be quite expensive. You have to devote much of your time watering and performing various maintenance tasks, such as controlling weed and pests, fertilizing, resodding, aerating, and dethatching. You also need to perform regular mowing to ensure the proper growth and health of your grass. But why bother all these if you have a better alternative to natural grass? Why not try artificial turf for your lawn?
At Brick Pavers Specialist, we offer and install premium artificial turf for clients who would want to spend less on lawn installation and maintenance. The products that we offer come from established and leading synthetic turf manufacturers in the country. When you get our installation services, you are guaranteed of topnotch turf that can last for years. There are already countless property owners in Tucson, Oro Valley, Marana, Green Valley, Sahuarita, Catalina Foothills, Casas Adobes, Drexel Heights, Valencia West, and Vail, AZ who have hired our landscape installation services. All of them are happy with the kind of turf that we have installed on their properties. You, too, can also experience the wonderful benefits of artificial grass by calling us today.
Artificial Turf: Cost-effective Alternative to Natural Grass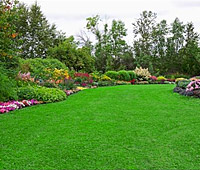 With the kind of climate in Arizona, you have to think about the cost of turf installation and maintenance. If you opt for the natural grass, you'll surely end up spending more for water consumption. A small lawn with natural turf can consume thousands of gallons of water per month. You must also spend on irrigation system installation and maintenance, which can be very expensive when you choose the type of irrigation system with advanced and automated features. But with artificial turf, you won't have to worry about these costs.
Professional Artificial Turf Installers
Aside from the premium turf that we use in all our installation projects, Tucson clients are also assured of quality installation. Our crews are properly trained and have the required certifications to install these kinds of products. They know the proper installation methods and techniques, so they can finish the installation task on time and according to specifications. They will also come to your place well-equipped with the right tools and equipment.
We also offer a variety of artificial turf to cater the needs of our clients from Tucson, AZ and surrounding areas. We have turf products that can be used or installed in any of the following: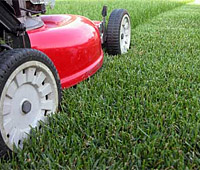 Residential lawns
Putting greens
Playgrounds
Sports facilities
Commercial parks and lawns
Let us Improve your Outdoor Living Areas
At Brick Pavers Specialist, we help property owners in Tucson and other areas in Arizona have verdant and beautiful outdoor areas with the artificial turf that we install. They can enjoy their lawns all year round without spending any dollar for its maintenance. We also have great products for commercial property owners who would want to take advantage of the great benefits of synthetic grass.
Call us today at (520) 780-0380 and ask us about our professional landscape design services as well!